Mark Alexander, CCIM
Managing Director, Medical Office Sale/Leasebacks
Mark Alexander holds the CCIM (Certified Commercial Investment Member) designation along with a Bachelor of Science degree in Marine Engineering from the Massachusetts Maritime Academy on Cape Cod.  He worked for Exxon as an engineer from 1980 to 1986 on their ocean going oil tankers.  Today, Mark specializes in helping doctors do Sale/Leaseback transactions on their medical office buildings. Through April 2023, Alexander has sold 126 medical office buildings between Florida, Georgia, South Carolina, North Carolina, Illinois and Texas. He also represented numerous banks selling retail, office and industrial properties in southwest Florida. He is a member of the Ft. Myers Rotary Club. Mark hosts a monthly conference call/live web-cast to train other advisors across the country how to work with doctors and structure Sale/Leaseback transactions.
He is past President of the CCIM Southwest Florida District, past Vice President of the Florida CCIM Chapter and past Commissioner for the Fort Myers Housing Authority. Mark was a founding director of Florida Repertory Theater and was an actor in the 1990's at the Pirate Playhouse on Sanibel Island.
Mark was a featured office market speaker at four past annual CCIM Outlook Conferences in Ft. Myers.  He also hosted and spoke at dinner seminars for Doctors in San Francisco, Chicago, Kansas City, Raleigh, Charlotte, Charleston, Atlanta, Orlando, Naples and Fort Myers.
Alexander wrote a monthly column for the Fort Myers News Press on commercial real estate issues for sixteen years before moving to Miami Beach in 2014.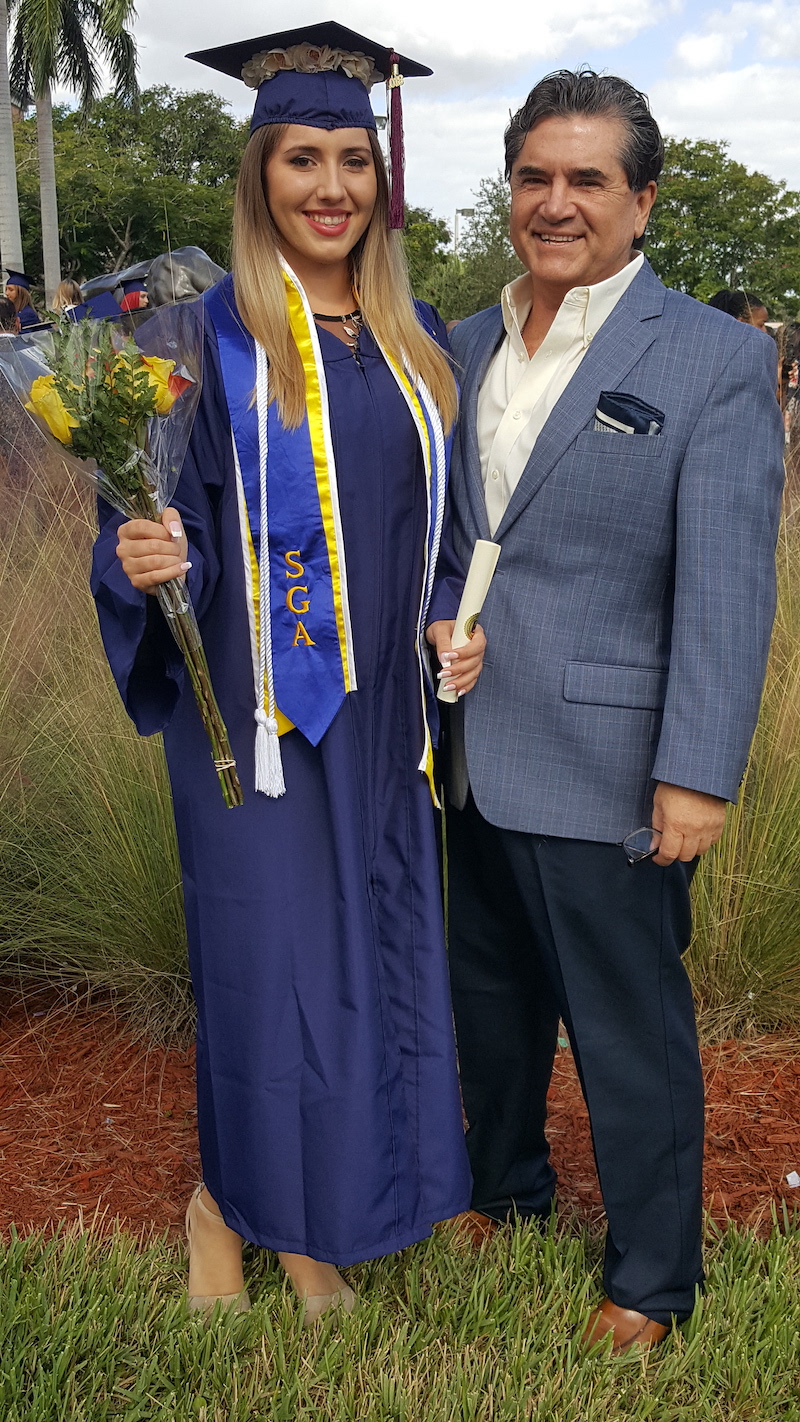 Mark and his daughter at her 2019 college graduation